Artisanal Keycap Roundup V3
01 Jun 2015
Click the images to be taken to the relevant page for the maker
Brocaps
The Karma Sale
A small sale took place on the 10th of May. This was a 'missed out sale' but done differently. Everyone was eligible to enter however, those who did not win anything in the previous two sales had twice the chance of winning.
The sale included:
Upcoming
Some major brocaps updates have been teased in the recent months. Most recently is the upcoming 'Cosmos Sale'. I believe it to be coming quite soon.
Currently the sale looks like it will include most of the staple brocaps with glitter throughout the cap. As well as the normal line-up, this sale will include a mystery cap. This sale could also be the return of the ribbit or expect that in a following sale. This sale also marks the return of bronin and the reaper V1 which have not been seen in a while.
The next piece of news is this is the end of the Reaper V1. However, with this sad news the Reaper V2 was announced.
Before the final image (shown above) there was a teaser image. And I'm not sure if they are meant to be the same cap. You can tell they both have the reaper theme but they do not appear similar in shape. Whether this is a different cap I don't know, but when I first saw it I thought of the light pipe mod performed by ripster.
My favourite announcement is the Miami colourway Brobot. I think this colourway works well with anything, and with the brobot it works perfectly. Bro donated a Miami V2 to the destiny giveaway.
The hapster is also a strangely nice looking keycap not just in this colourway but in general. This is odd as it was designed as a comment on the artisan keycap market. Nevertheless, I really like it.
The innovative "War of Betrayal" sale began on the 18th. Although you might not agree that it is innovative, the maker has gone with a different aesthetic that is at least not that common. The sale on a whole however is very interesting. Keycaps are produced in series; artist series, design series and painted caps. Not only are there 3 distinct tiers there is also a back story centred around 12 characters.
The artist series is for the main characters. They are all individually hand painted with what appears to be distinct weathering. They will be the unique and limited in their numbers. The second series is the design series which are less intricate characters from the Artist series, instead of individual hand painting they are just blanks of the characters but in solid colour. Painted caps are as they sound. But there is very clear effort that has gone into them. The painting is as high quality as seen on the Artist series and it is very impressive. From this standpoint, I don't think painted caps have been done in this way before.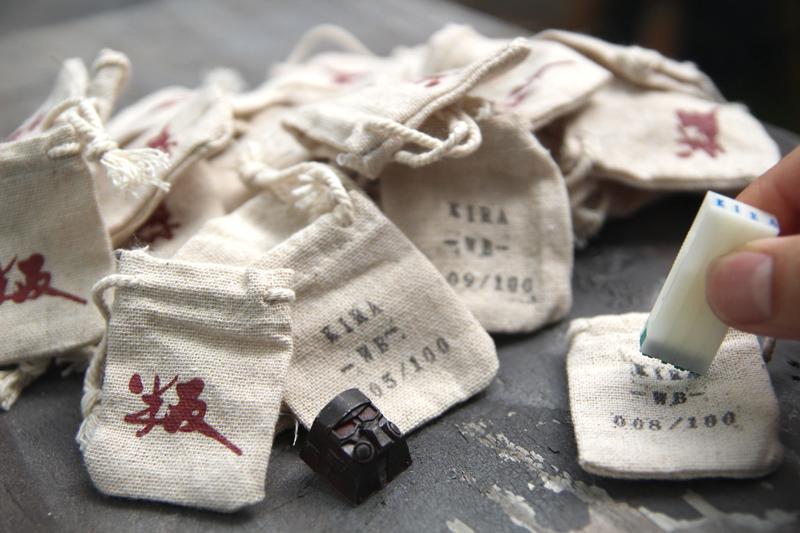 This image is quite indicative of the effort that is being put in. Although it is packaging, everyone likes some nice packaging.
ImpendingxDoom
Another maker who has seemingly come out of nowhere. The theme for their current run is not surprisingly Doom.
I am not huge fan of the doom cap design but there is promise in what they have posted. I expect good things from this maker. My current favourite is their Fn blanks. Although, they are not explicitly a new design, the colours are nice. Even with the recent increase of Topre artisans, they are still scarce. There is promise here and I look forward to the future.

In the theme of doing things differently, I believe ImpendingxDoom ships resin space invaders with their caps, this is a nice touch.
Flehrad
Another new maker. The caps are OK. For a beginning attempt they look good.
Not a lot to say about these, but it shows a clear start. The only caps shown are see-through blanks, but a custom design is being worked on. Good luck!
KappaKapps
The KappaKapps store is live with 3d printed caps for sale. Currently the only artisan available is the UnDead Clackin'. Other designs have been shown but are not currently available. It's a nice design and one of the more complicated 3d printed designs that are available.
igke
The previously mentioned Polaroid keycap is in prototyping stages.
The file is also publicly available so if you want one all you need is access to a 3d printer. https://www.shapeways.com/shops/IgKe
Lootkeys by whizzard
Lootkeys is a new keycap project started by whizzard (not completley new). As of now there is only a single completed design which is called the "Abductor". However, there are many other designs in their progress thread. My current favourite is the flux capacitor and the campfire key. From the designs shown I could say this is the most creative offering in the current artisan market.
Defect/WinterWinds
Still no sale but just another showcase of their ability. It is unlikely this particular design will be sold because of its resemblance to the "Oktoberfest" cap. Nevertheless these look really well made. Hopefully they continue and sell some in the future, whatever the design.
K3KC
The controversial cap maker is back and not avoiding the controversy. They have come out with a "Red Vander" and another Clack skull clone.
Whilst this keycap got a lot of flak on reddit I think this is a nice colour combination. However, I don't want to support the direct ripoff of Clack.
Clack Watch
This was an interesting month for clacks many were sold and many were outraged. But a record was set for the highest clack sold. This OG Tricolor sold for $852 a 5225% increase of its retail price. Shortly after a Translucent Glow-in-the-dark Clack sold for $810.
Although, I haven't purchased art for this much myself. I'm not sure that when I received it, I would be satisfied. For those who want to buy a clack this is not that good news as prices have continued to increase and nothing can be done. On the other hand this is the nature of art. It is extremely hard to put a price on specific work and understand why people pay what they do for specific pieces.
This thread is interesting in questioning the nature of the market. And I think from inside the community it is often seen as a bad thing that they are being sold for this much. But another way to look at it is comparing it to more traditional artwork. There has been artwork that has sold for much more and much less than what these Clack's go for. They are now being treated as pieces of art which they are. Again this will only matter depending on how you view the sale of other art. But I don't think the issue is quite as clear as it is made out to be. The main argument is the creator is not making any of this profit, which I do believe to be the strongest argument.
Not So Artisan News
The Matt3o spacebars are now on sale through massdrop. This has been a long time coming and a lot of work has been put in to make them work and fit in with your other Topre keycaps. Buy as many as you can, as this opportunity might not come back for a long time. Or it might, depending on what Matt3o does as well as JT Keycaps. I believe some distributers are also in talks to carry the spacebars. Specifically https://mechanicalkeyboards.com.
The JT Debut GB is almost over. If you want Topre to MX sliders, don't miss out.
https://ctrlalt.io/buys/jtk-debut
MeowCaps
If anyone is wondering what has happened they are facing 'personal issues' and there status is unknown. I hope they are OK and return soon.
https://redd.it/35jwdr
Late Addition
Kill4Caps
Kill4Caps contacted me to say that I had made a mistake and they have no affiliation with whizzard. Nevertheless they are a cap maker, and they are the person behind the excellent darkside copies. For obvious reasons they are not going to sell the copies they are just for personal use. However they have been working on their own design.
The HGF:
This is just a prototype and it is not quite ready for production. I am told other designs will follow.
The main reason I grew interested in this maker was the copies they produced. Although these are copies this is a demonstration of ability.